Food Truck Manufacturers, Washington, DC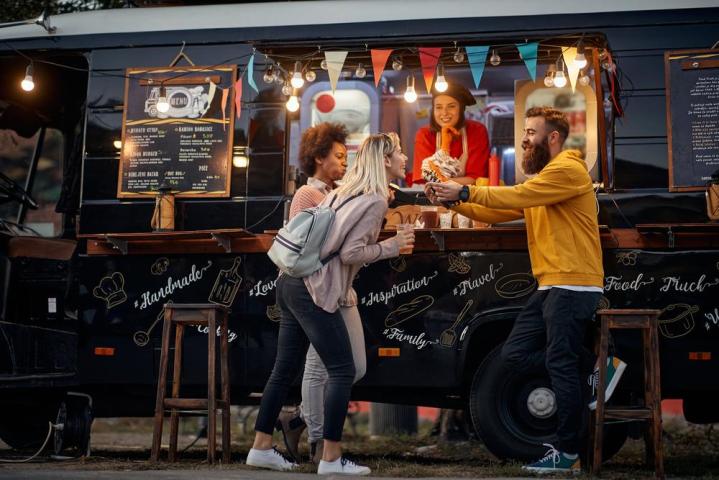 Are you ready to embark on an exciting culinary journey and turn your dreams of owning a successful food business into reality? Look no further! At Design Solution Concession INC., we specialize in transforming second-hand trucks into custom-designed masterpieces, tailored to meet your specific needs and culinary aspirations.
Expertise in Food Truck Refurbishment
Our team of qualified experts has years of industry expertise and is knowledgeable about all aspects of food truck refurbishment. We take pride in reviving used cars and turning them into cutting-edge mobile kitchens that are fully functional. We recognize that each food entrepreneur has a distinctive concept and menu. To make your ideas a reality, we will collaborate closely with you. We make sure every component fits your brand and culinary idea, from the layout to the kitchen equipment and aesthetics.
It's not necessary to spend a fortune to launch a food truck business. We at Design Solution Concession INC. provide affordable solutions without sacrificing quality. We have used food trucks for sale that fit a variety of budgets, making it simpler for you to launch your business.
Top-Quality Refurbished Trucks
Everything we do is centered on quality. To ensure that every vehicle satisfies the greatest standards of safety, hygiene, and functioning, our staff thoroughly inspects and renovates each one. Your renovated food truck will serve as a dependable and effective platform for your culinary activities, so you may have confidence in it. With our clients, we aspire to establish enduring connections. We are committed to helping you every step of the way, from the initial consultation to the after-sales assistance. Your happiness is our top priority.
Start now to build a successful food truck business! To arrange a consultation, get in touch with us right now. Give Design Solution Concession INC. the opportunity to be your dependable partner as you create the ideal mobile kitchen that will set you apart in the burgeoning food sector.
Don't wait – your culinary adventure awaits! Contact Design Solution Concession INC. now and let's start building your dream food truck together.