Food Truck Manufacturers, Fort Lauderdale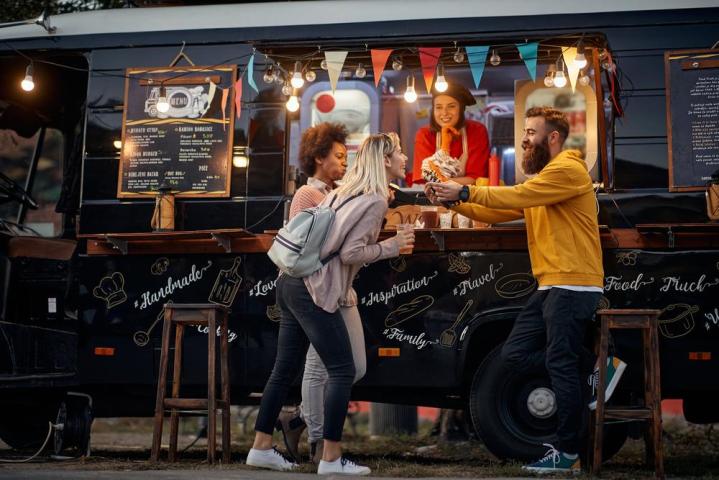 Are you ready to embark on an exciting culinary journey and turn your dreams of owning a successful food business into reality? Look no further! At Design Solution Concession INC., we specialize in transforming second-hand trucks into custom-designed masterpieces, tailored to meet your specific needs and culinary aspirations.
Expertise in Food Truck Refurbishment
Our team of knowledgeable experts is well-versed in food truck refurbishment thanks to years of business expertise. We take pride in giving used cars new life by transforming them into fully working mobile kitchens that are at the cutting edge of technology. Each food entrepreneur, as far as we're aware, has their own vision and menu. To realize your ideas, we'll collaborate directly with you. We make sure every component, including the design, kitchen appliances, and aesthetics, represents your company's identity and menu idea.
Finances don't have to be tight to launch a food truck business. With no sacrifice to quality, Design Solution Concession INC. provides affordable solutions. You can launch your business more easily because our selection of used food trucks accommodates a range of budgets.
Top-Quality Refurbished Trucks
All of our work is focused on quality. To make sure each vehicle satisfies the highest requirements for functioning, safety, and sanitization, our staff thoroughly inspects and renovates each one. You can rely on your renovated food truck to serve as a trustworthy and effective platform for your culinary ambitions. With our customers, we aspire to create enduring partnerships. We are committed to supporting you at every stage, from the initial consultation to the after-sales service. We put an emphasis on meeting your needs.
Be successful in your food truck business by taking the first step! To arrange a consultation, contact us right away. Design Solution Concession INC. can help you create the ideal mobile kitchen that will set you apart in the burgeoning food business.
Don't wait – your culinary adventure awaits! Contact Design Solution Concession INC. now and let's start building your dream food truck together.