Food Trailer Manufacturer, Phoenix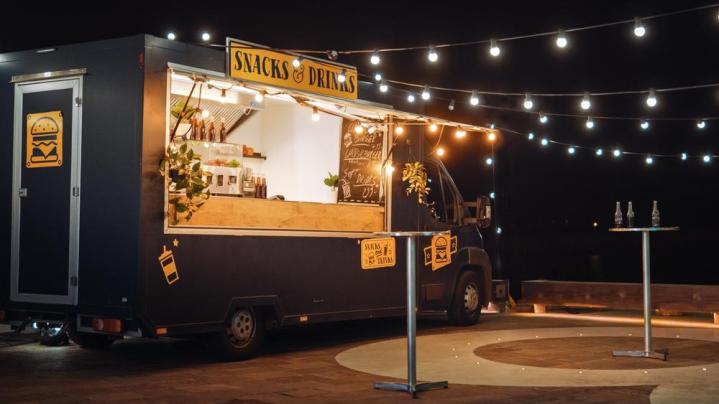 Are you ready to take your food business to the next level with a stunning and efficient food trailer? Look no further! At Design Solution Concession INC., we are passionate about crafting custom food trailers that are tailored to suit your unique culinary vision and the type of food you want to serve.
Customized Trailers for Your Culinary Creations
According to us, your food trailer needs to be as distinctive as the products you provide. To completely appreciate your menu and specific requirements, our trained staff will constantly communicate with you. Whether you provide fantastic burgers, exquisite desserts, refreshing drinks, or any other culinary delight, we will develop a trailer that precisely complements your menu.
We are cognizant of the unique challenges posed by running a food truck. Consequently, functionality is a consideration in the design of our trailers. Every aspect, from the best culinary equipment to the layout optimization, is carefully considered in order to enhance your workflow and efficiency.
Get ready to make a lasting impression with a food trailer from Design Solution Concession INC. that showcases your culinary treasures in the most seductive manner.
High-Quality Craftsmanship
Our professional craftsmen have developed their abilities to the highest level over many years in the field. We keep up with the most recent developments in food trailer design, guaranteeing that you receive a unit that not only complements your culinary endeavors beautifully but also performs effectively. Our work's main tenet is quality. We construct sturdy, dependable food trailers that can survive the rigors of the road using the best materials and cutting-edge construction methods. Your food trailer will demonstrate our dedication to excellence.
Join the group of pleased food business owners who have improved their enterprises using Design Solution Concession INC. We'll design a mobile kitchen that stands out and entices your clients to return.
Don't wait any longer - let's embark on this exciting journey together! Reach out to Design Solution Concession INC. now and let's get started on building your perfect food trailer.